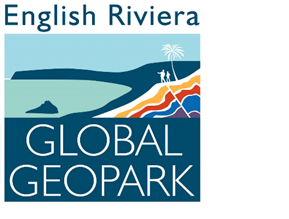 News from the Geopark

TorqEat

25 Apr 2013



The event, organised by Torquay BID and supported by Taste of the West, will be located on the vibrant Torquay harbourside and fan out over beautiful Cary Gardens.

Visitors will be able to try and buy from over 35 producers all showcasing a delicious mix of food and drink products from across the English Riviera and the West Country.

In true Masterchef style, Torquay's very own celebrity chef, Richard Hunt from the prestigious Grand Hotel, will be leading the line up of the English Riviera's finest culinary talent in the exciting Caterfood Cookery Theatre.

Foodies can look forward to cookery demonstrations throughout the day from perfecting chocolate truffles to creating the finest of seafood dishes and just how to make the most of the fabulous local produce on offer.

There will also be a rich mixture of skilled arts and craft makers demonstrating their wares. Torquay's leading restaurants and cafes will be laying on a special Total Produce TorqEat Foodie Trail offering a special range of delicious, locally sourced dishes in the days leading up to and beyond TorqEat.

Festival-goers can enjoy a hog roast from Kenniford Farm washed down with Bay's Brewery local ale. Street entertainment and children's activities will provide a great day out for the whole family.

Rachael Weaver, Torquay BID Manager said, "We are delighted to see the development of TorqEat this year, and are looking forward to celebrating fantastic local chefs and local food in the stunning harbourside location."

"John Sheaves, CEO of Taste of the West, said, "Taste of the West has nearly 1000 members in the West Country, and this brand-new event on Torquay's delightful harbourside will be brimming with delicious local produce to try and buy. Our developing 'regional foodie' industry now has over 300,000 people working for it, of which 20,000 are farmers, many being small, top quality artisan producers. In addition to our highly prized dairy and meat producers, we also have a vibrant fishing tradition with a very high value catch coming locally from the picturesque fishing port of Brixham. We are expecting TorqEat to attract foodies from far and wide and also to grow from year to year."

Carolyn Custerson, Chief Executive of the English Riviera Tourism Company said, "The English Riviera has an exceptionally rich tradition of food and drink produce. With our wonderfully mild climate, fishing and farming traditions as well as home-made ciders, beers, wines and cheeses, the English Riviera really is a food-lovers delight. Couples, friends and families as well as children, will enjoy some of the best food and drink they have ever tasted at TorqEat and all within a spectacular setting."

TorqEat will be open from 10am to 6pm on Saturday, 4th May 2013.