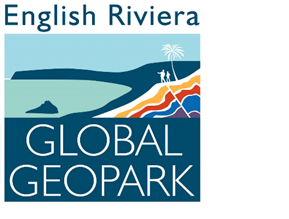 News from the Geopark

BUSINESS PROFILE: Conserving earth's heritage top of agenda.

23 Sep 2015

International Conference on Global Geoparks 2016, the first time the conference has been held in the UK. Under the patronage of UNESCO, the conference is being held at the Riviera International Conference Centre in September next year. It is expected to attract 600 delegates from 32 countries and pump more than £1.4million into Torbay's economy. A presentation on the high profile conference, sponsored by chartered accountants Francis Clark and the Devon School of English,is being held at Kent's Cavern on Tuesday, September 29.Conference director is David Randall who here talks to Herald Express Business Editor JAN WOOSTER

QUESTION: What is your background?

ANSWER: I've worked in conferencing, tourism and economic development for over 20 years. Prior to my current GGN2016 role I spent five years setting up and running the conference bidding team for Nottingham, dealing with international events worth over £14million to the local economy with topics which ranged from brain surgery to baton twirling. Before that I set up the tourist board for Northamptonshire,so it's great to be working in the English Riviera, a resort which offers great potential for conferencing and business tourism.

QUESTION:What is the 7th International Conference on Global Geoparks?

ANSWER: Global Geoparks are amazing, their dynamic, grassroots nature has moved to UNESCO seeking to adopt them with full programme status alongside World Heritage sites. I honestly couldn't wish to be working on a more exciting project. There are 111 Global Geoparks in 32 countries, across all continents and we hope more will be accredited in 2016. The conference will bring together this global community of scientists, economic development policy makers, tourist destination managers and students all concerned with conserving earth's heritage as well as science education and economic development.The theme of the conference is Well-Being in the Community as that touches on all aspects of a Global Geopark's work.

To see the rest of the article click here.