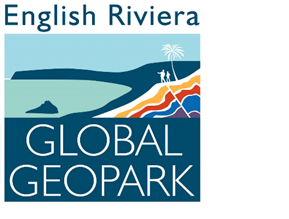 Education

The English Riviera Geopark is an excellent educational resource that allows children of all ages the opportunity to experience their environment through outdoor field work.

We welcome visits from Primary and Secondary Schools, Colleges and Community groups. Visits can be tailor made to suit the needs of your group.

For more detailed information please go to the drop down menu on the left.

Torbay Coast and Countryside Trust (TCCT) , Torquay Museum and Kents Cavern provide a range of fantastic educational experiences. The full suite of activities now available cover a broad range of curriculum subjects including Science, Geography, History and Citizenship.

TCCT - Geopark Educational Visits Brochure click here

TCCT - Berry Head Educational Visits Brochure click here

TCCT - Occombe Farm Educational Visits Brochure click here

TCCT - Cockington Educational Visits Brochure click here

Torquay Museum Geohub Primary Education Offer click here

Kents Cavern Schools Offer click here

Geopark Residential Visits at Warren Barn



Looking to explore the Geopark with a group? Then Warren Barn, run by Geopark partner Torbay Coast and Countryside Trust, could be for you! Set in a seculded valley, surrounded by woodland and meadows within Cockington Countrypark, the barn provides an ideal base from which to explore the whole of the Geopark. A range of exciting and inspirational activity packages led by a team of experienced education rangers is available. Of course, the centre also welcomes self led student and adult groups.


For more information visit: www.warrenbarn.org.uk

Email: cockington@countryside-trust.org.uk
Tel: +44(0)1803 696244

Educational Register of Geological Sites

- A Guide to Geological Fieldwork in Devon. This Register has been compiled by Devon County Council in partnership with English Nature and the Devon RIGS Group and with funding support from The Curry Fund of the Geologists' Association. More information can be found on the Devon County Council website, by clicking here



Academic research The requirement for formal academic research is recognised and encouraged and a system is in place in order for academics to apply for consent to carry out research which is granted by Natural England and the site owner. If you wish to carry out research in the Geopark please send your research proposal to m.border@englishrivierageopark.org.uk for consideration.

Our policy on Fossil and Mineral Collection can be found on pages 45 and 46 of the English Riviera Geopark Management Plan, which is available for download from our publications page, or directly by clicking here. (This is a 1.6Mb PDF file).