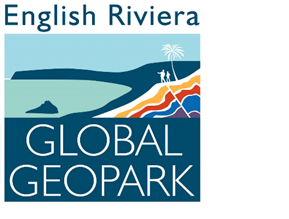 News from the Geopark

£11.6m Geopark status assured for another four years after inspections.

22 Sep 2015



THE status of the English Riviera Geopark has been assured after an intense series of inspections.

The Torbay geopark organisation has been awarded another four years' membership of the expanding Global Geoparks Network, supported by United Nations Educational, Scientific and Cultural Organisation, it was announced in Finland.

Geopark status is said to have brought £11.6million of inward investment to the Bay.

Torbay gained Global Geopark status in 2007 recognising the international importance of the geological heritage.

Kents Cavern boss Nick Powe, who has championed the Geopark since the beginning, said: "This is great news for Torbay.

"With an average of 6,000 people per square mile, we are the most densely populated Geopark in the world.

"We are different to other Geoparks which tend to be national park type areas, but we are able to capture the true spirit of what a Geopark is, an area with outstanding geological heritage which uses its natural environment to make a difference, socially and economically.

"Many aspiring Geoparks are encouraged by UNESCO to visit the English Riviera and in the last four years many overseas delegations have come here, staying in hotels, paying for services, particularly from China thanks to our partnership with Hong Kong Geopark.

"The Global Geopark designation has been a vital catalyst for Torbay's ambitions for economic regeneration.

"During the revalidation we were able to list inward investment projects in Torbay totalling £11.6million, secured because of the Geopark designation.

"Torbay's Geopark is well regarded in UNESCO. Last year, Torbay was chosen against competition from other nations to host the seventh International Conference on Global Geoparks next year, under the patronage of UNESCO, when 600 delegates from around the world are expected to attend a week long event in Torbay in September 2016.

"Not since the General Agreement on Trade and Tariffs (now the World Trade Organisation) met here in 1950 has Torbay been host to such a prestigious conference."

Gordon Neighbour, a member of the Geopark management group and head of computing and IT, head of geology and the international schools co-ordinator at Torquay Girls' Grammar School, said: "This is excellent news for Torbay as a whole and more specifically geoscience education in Torbay and the wider world."

Melanie Border, co-ordinator of the Geopark, said: "Global Geopark status really puts the Bay on the international map alongside sites in China, Brazil, Canada and all over Europe.

"The revalidation inspection was particularly intense as the requirements are multiple and the process of inspection robust.

"It feels great that our achievements have been assessed and recognised leading to the Global Network and UNESCO renewing our status for the next four year term.

"During the announcement of our Green Card status at the 2015 European Geoparks Conference in Finland, our work was commended and all present were encouraged to participate in our 2016 conference.

"It has become clear that many intend to bring larger than normal delegations to our conference next year, more great news for raising the profile and for the Bay's economy."

To see the full article click here.