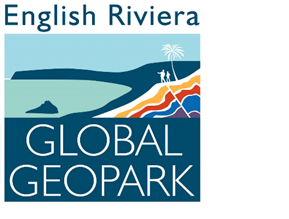 News from the Geopark

International visitors will flock to enjoy English Riviera's great outdoors.

30 Sep 2015



HUNDREDS of international enthusiasts will be flocking to the English Riviera to enjoy the great outdoors on our doorstep next year.

While it has been estimated that the Seventh International Conference in Global Geoparks next September will pump some £1.4million into the local economy, it is hoped it will raise the Bay's profile around the world and leave a lasting legacy for the local community.

It will be the first time conference is held in Great Britain and will be the biggest international conference the Bay has hosted since the 1950s when the equivalent of the World Trade Organisation met in Torquay.

At a launch to the business community at Torquay's Kents Cavern, conference chairman Nick Powe said the event was also an opportunity to explain the Unesco recognised Global Geopark designation to the local community.

"If you are in Torbay you are in the Geopark," he said. "It is about geology, but it's not just about the rocks but about how we use that geology to make a difference to life locally, economically and socially.

"The theme of the conference will be improving health and well being through creative engagement, with programmes with local schools and the community and we have a lot of support from the Arts Council.

"It is a high profile event and should attract nationally known names."

Among some of the things local people can get involved in is volunteer helpers and there could be a competition for schools.

And he emphasised that they want the 600 plus delegates to get out and about in the Bay, for example to restaurants as one of the themes will be locally produced food.

The English Riviera's location and tourism facilities should make it a popular conference and it is hoped it will be the first following an an anticipated decision in November giving the Geoparks Unesco status. This will put the Geoparks on a par with areas with Unesco World Heritage status, said Mr Powe a designation well respected by international visitors.

Torbay Council is underwriting the conference and commercial sponsors are being sought.Already signed up Francis Clark, Devon School of English, Churston Farm Shop, and the Cary Arms.