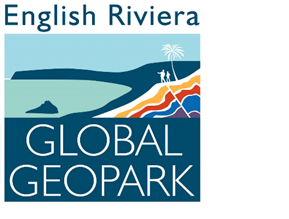 Art & Culture

Art and Culture is very important to the Geopark, these Associate Partners allow us to express the Geopark in ways that are meaningful to a wide range of people.

ARTIZAN GALLERY


The Artizan Gallery is a small independent fine art gallery in the English Riviera dedicated to championing the work of local artists in the South West.

The inviting gallery space offers a professional, affordable venue for both experienced and emerging artists, as well as providing a venue for events, groups and workshops. With a community-centric ethos, their aim is to make the arts accessible to all audiences and celebrate the rich and diverse culture of our coastal region.

Hosting a year-round calendar of contemporary, traditional and themed exhibitions, collectors can purchase from the gallery in the knowledge that they are offering their patronage to a sustainable local arts scene.

Jacob Bradon said;

'Being an Associate Partner of the English Riviera UNESCO Global Geopark is an exciting opportunity for us to remind our audience that our culture lives and breathes around us in everything we do. The Global Geopark designation recognises the contribution that is made by the landscape, people and heritage of Torbay to our culture and our lives, and these are values that we are proud to share'.

Opening times:
Sunday and Monday: Closed
Tuesday – Friday: 11am to 6pm
Saturday: 10am to 6pm

Address: 7 Lucius Street, Torquay, TQ2 5UW

Contact number: 01803 428626

Website: www.artizangallery.co.uk




DOORSTEP ARTS

Doorstep Arts is a non-profit arts education organisation based in Torbay, funded within Arts Council England's national portfolio of organisations. They run 14 drama groups across Torbay at key community sites – youth clubs, church halls, schools and theatres.


The young people who attend these groups write their own stories and songs, exploring original ideas through drama process, play, and imagination. The groups provide safe educational spaces to experiment with what it means to be an artist and to explore your own voice.

Doorstep Arts believes that all children deserve to be able to access high quality participatory arts and to see (and make) amazing and inspiring work on their own doorsteps.

Erin Walcon said;

'Doorstep Arts are proud to be an English Riviera UNESCO Global Geopark associate member. We believe that children and young people growing up here can and should be proud to call this place their home, and that a deep understanding of our unique geological and natural heritage is a key part of this pride of place. We are excited by the potentials of using arts & culture to educate, animate, inform and open up dialogue about these subjects'.

Address: 4 Palace Avenue, Paignton, TQ3 3HA

Telephone: 01803 558811

Website: www.doorsteparts.co.uk




SQUIRCLE ARTS

Squircle Arts is a newly established Community Interest Company based in Torbay and South Devon. They provide pop-up arts and cultural workshops for all ages and abilities in a variety of locations including museums, galleries, historic sites, community & children's centres, in schools, residential care homes and at festivals.

Workshops link to our cultural history and natural environment, particularly our local Geopark, and we encourage the use of natural and recycled materials.

Kate Richards said;

'Squircle Arts are incredibly excited about the opportunity to become an Associate Partner of the English Riviera UNESCO Global Geopark. We are passionate about sharing knowledge and raising awareness about our fantastic Geopark and the significance of our amazing local geology and history. We believe that through arts and hands-on activities, handling museum collections and generally having lots of fun, we are able to excite and inspire all ages of our local community and visitors to Torbay to learn more about the English Riviera Geopark and hopefully encourage the next generation to preserve and protect it for the future'.